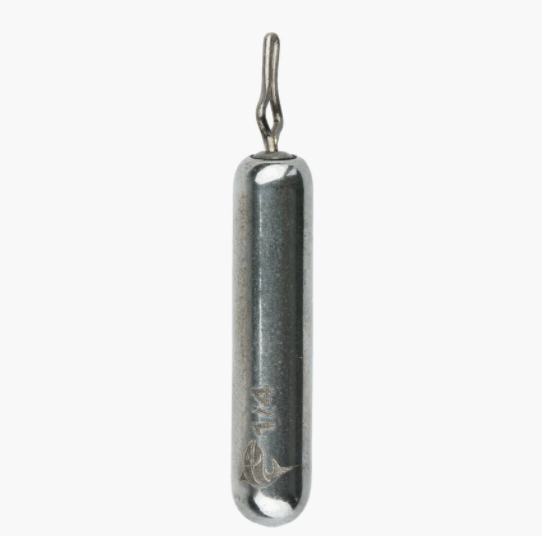 Freedom FT Cylinder Drop Shot Weights
---
In stock, ready to ship

Inventory on the way
Drop shotting is a must-have in your fishing arsenal and Freedom Tackle's Tungsten Dropshot Weights are designed for performance and quality for largemouth and smallmouth anglers.
FT Drop Shot Weights give anglers a smaller, compact presentation and feature a built-in swivel to virtually eliminate line twist. They also rely on a quick-change pinching line clip to allow technical anglers to make specific changes to leader length or weight size to "dial it in" and get your bait in the strike zone.
In addition to the smaller profile, FT's tear-drop tungsten drop shot weights transfer more vibration through your line so you can get better bottom feel and better adjust complex bottom structure and feel even the most subtle bites.
 Drop down on 'em and get more bites with FT Drop Shot Weights.
1/8 ozCylinder 5 per Pack1/4 ozCylinder 4 per Pack3/8 ozCylinder 3 per Pack1/2 ozCylinder 2 per Pack1/8 ozTear Drop 4 per Pack1/4 ozTear Drop 3 per Pack3/8 ozTear Drop 3 per Pack1/2 ozTear Drop 2 per Pack