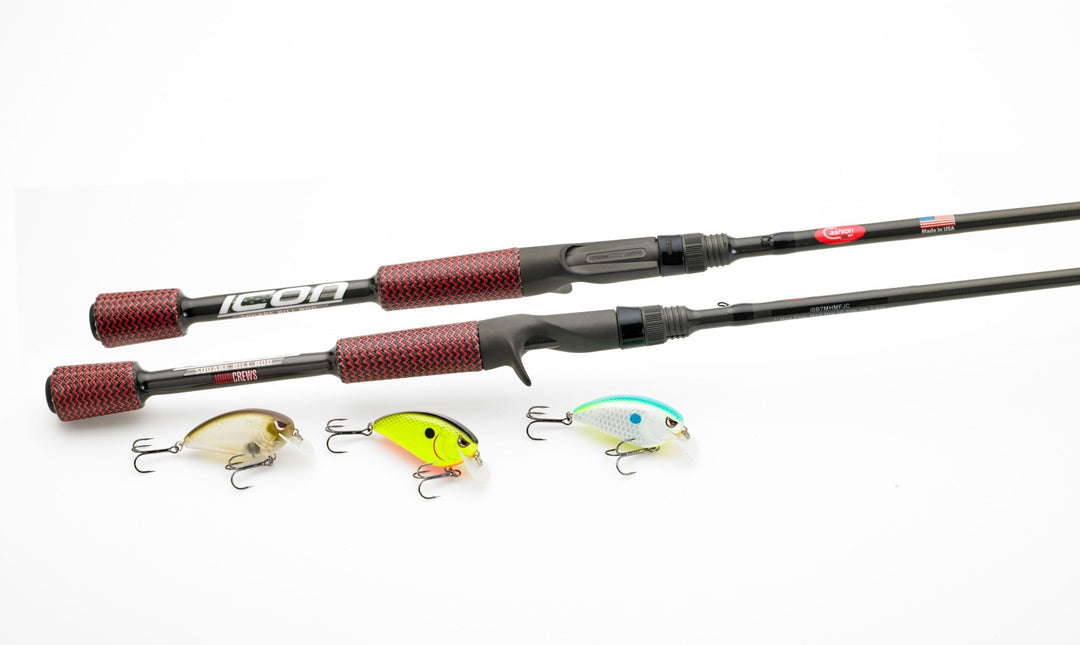 Cashion John Crews ICON Series Square Bill Casting Rod
---
Only 2 items in stock!

Inventory on the way
The New John Crews ICON Signature Series is the cultivation of hours and hours of design. Tirelessly testing and pushing to the limits to give you a rod worthy of an elite performance. Taking the experience of the ICON series, molding it with the experience of Elite Series angler John Crews. Creating the John Crews ICON Squarebill Rod.
A squarebill has become one of the most versatile shallow water crankbaits to ever hit the market. There are tons of different variations, colors, and actions. It can be a daunting task to make a choice, but you can tame them all with the John Crews ICON squarebill rod. One rod to tackle all your shallow water crankbaits from spring to fall. The 7' Med-Hvy, Mod-Fast has enough back bone to pull them away from the laydowns with the perfect amount of parabolic bend to keep them pinned. Right now is the perfect time to add this rod to your daily repertoire.
Cashion's American sourced pre-preg with an engineered and upgraded epoxy; we have created one of the lightest rod blanks on the market today. Our ICON blanks are un-sanded, which helps protect the blank with an epoxy encapsulation on top of adding a signature look with added impact resistance. The John Crews ICON squarebill rod still has the signature red/black Cashion Carbon Fiber grips. We have added American Tackle components, such as the micro-guides to not allow wasted energy and give you even more distance on your casts. A comfortable exposed reel seat that cover's the rivets but does not sacrifice the feel of the bite in any way.
Length: 7'0"
Power: Medium Heavy
Action: Mod-Fast
Lure Wt: 3/8-3/4oz
Line Wt: 10-20lb